Top Library Science & Information Programs Rankings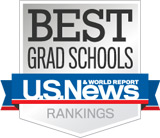 An advanced degree in library and information studies is vital for future librarians who wish to pursue library careers in schools, government agencies, hospitals, and more. We decide to take a look at the most recently released rankings from U.S. News & World Report and put our own spin on their research. The rankings did not change. Instead, we added in Location, Accreditation and whether they have an Online MLS program. Here are the schools US News says are the best for a master's degree in library and information studies.
But are they the best? The noted Beer Librarian said it best and I quote, "If you're going to choose an MLIS program based on these rankings, please reconsider. Don't do it. Look at course catalogs. Talk to faculty in the program. Talk to deans and administrators. Ask them about job placement rates and opportunities for real world experience in a variety of settings. Are there opportunities to publish and present at conferences? To learn marketable skills? Talk to librarians. We're a friendly bunch. Talk to students in these programs. They're training to be a friendly bunch. Find programs that feel right, that have a "fit." And take a course or two in research methodology, so you don't graduate and then publish misleading, faux-authoritative rankings like this one."
| # | Graduate School | Location | Accreditation | Online | Website |
| --- | --- | --- | --- | --- | --- |
|  * | University of Southern California | Online | In Process | Online | Get Info |
| | | | | | |
| 1 | University of Illinois–​Urbana-​Champaign | Champaign, IL | ALA | Yes | Visit |
| 2 | University of North Carolina–​Chapel Hill | Chapel Hill, NC | N/A | No | Visit |
| 3 | University of Washington | Seattle, WA | ALA | No | Visit |
| 4 | Syracuse University | Syracuse, NY | ALA | Yes | Visit |
| 5 | University of Michigan–​Ann Arbor | Ann Arbor, MI | N/A | No | Visit |
| 6 | Rutgers, the State University of New Jersey... | New Brunswick, NJ | ALA | Yes | Visit |
| 7 | University of Texas–​Austin | Austin, TX | ALA | No | Visit |
| 8 | Indiana University–​Bloomington | Bloomington, IN | ALA | No | Visit |
| 9 | Simmons College | Boston, MA | N/A | Yes | Visit |
| 10 | Drexel University | Philadelphia, PA | ALA | Yes | Visit |
| 11 | University of Maryland–​College Park | College Park, MD | ALA | Yes | Visit |
| 12 | University of Pittsburgh | Pittsburgh, PA | ALA | Yes | Visit |
| 13 | Florida State University | Tallahassee, FL | N/A | Yes | Visit |
| 14 | University of California–​Los Angeles | Los Angeles, CA | ALA | No | Visit |
| 15 | University of Wisconsin–​Milwaukee | Milwaukee, WI | N/A | Yes | Visit |
| 16 | University of Wisconsin–​Madison | Madison, WI | ALA | Yes | Visit |
| 17 | University of Tennessee–​Knoxville | Knoxville, TN | ALA | Yes | Visit |
| 18 | Kent State University | Kent, OH | ALA | Yes | Visit |
| 19 | University of Alabama | Tuscaloosa, AL | ALA | Yes | Visit |
| 20 | University of South Carolina | Columbia, SC | ALA | Yes | Visit |
| 21 | University of North Texas | Denton, TX | ALA | Yes | Visit |
| 22 | University of Kentucky | Lexington, KY | ALA | Yes | Visit |
| 23 | University of North Carolina–​Greensboro | Greensboro, NC | ALA | Yes | Visit |
| 24 | University of Oklahoma | Norman, OK | ALA | No | Visit |
| 25 | University of South Florida | Tampa, FL | ALA | Yes | Visit |
| 26 | Wayne State University | Detroit, MI | ALA | Yes | Visit |
| 27 | Catholic University of America | Washington, DC | N/A | Yes | Visit |
| 28 | Dominican University | River Forest, IL | N/A | No | Visit |
| 29 | Louisiana State University–​Baton Rouge | Baton Rouge, LA | ALA | Yes | Visit |
| 30 | University of Hawaii–​Manoa | Honolulu, HI | ALA | Yes | Visit |
| 31 | Pratt Institute | New York, NY | ALA | Yes | Visit |
| 32 | University at Albany–​SUNY | Albany, NY | ALA | No | Visit |
| 33 | San Jose State University | San Jose, CA | ALA | Yes | Visit |
| 34 | University of Arizona | Tucson, AZ | ALA | Yes | Visit |
| 35 | University of Denver | Denver, CO | ALA | Yes | Visit |
| 36 | University of Iowa | Iowa City, IA | ALA | No | Visit |
| 37 | University of Missouri | Columbia, MO | ALA | Yes | Visit |
| 38 | Texas Woman's University | Denton, TX | ALA | Yes | Visit |
| 39 | LIU Post (Palmer) | Brookville, NY | ALA | Yes | Visit |
| 40 | University at Buffalo–​SUNY | Buffalo, NY | ALA | Yes | Visit |
| 41 | CUNY–​Queens College | Queens, NY | ALA | Yes | Visit |
| 42 | North Carolina Central University | Durham, NC | ALA | Yes | Visit |
| 43 | Clarion University of Pennsylvania | Clarion, PA | ALA | Yes | Visit |
| 44 | St. John's University | Queens, NY | ALA | Yes | Visit |
| 45 | Emporia State University | Emporia, KS | ALA | Yes | Visit |
| 46 | Southern Connecticut State University | New Haven, CT | ALA | Yes | Visit |
| 47 | St. Catherine University | St. Paul, MN | ALA | No | Visit |
| 48 | University of Puerto Rico | San Juan, PR | ALA | Yes | Visit |
| 49 | University of Rhode Island | Kingston, RI | ALA | Yes | Visit |
| 50 | University of Southern Mississippi | Hattiesburg, MS | ALA | Yes | Visit |
| 51 | Valdosta State University | Valdosta, GA | ALA | Yes | Visit |