Why Libraries Are Important
There are few things more comforting than a quiet library. Students hover intently over tomes older than themselves. Children giggle at picture books that have delighted fledgling readers for decades. The musky, almost sweet aroma of old paper floats through the air like ceremonial incense. Though the sound of lead scratching on paper has been replaced by the click-clack of keyboards, libraries still strive to be the sacred bastions of knowledge they have been for centuries.
<!- mfunc feat_school ->
Featured Programs:
Sponsored School(s)
<!- /mfunc feat_school ->
Despite the cozy trappings, though, are libraries still relevant in the digital age? Are libraries obsolete when virtual spaces provide just as much information as physical ones?
To reduce why libraries are important down to the raw information they contain does both the institutions and the library science professionals that serve them a huge disservice. In the face of social inequality, community disengagement, and rampant misinformation, public and academic libraries have evolved to meet needs that make them as essential as ever before.
---
Jump Ahead to Learn More on the Following Points…
The Importance of Public Libraries Today: Meeting Changing Community Needs
School Libraries Promote Information Literacy
Library Science Professionals: The Key to Every Library's Future
---

The Importance of Public Libraries Today: Meeting Changing Community Needs
When people think of libraries, many think of their childhoods spent involved in summer reading programs and enjoying storytelling hours. While those programs are still very much alive, public libraries have taken on important new roles in a society increasingly divided along economic and cultural lines.
Libraries Are Leaders of Digital Equity
Digital equity means that no matter what level of society a person occupies, that person has the same access to information technology as his or her more privileged peers. Just like there are socio-economic gaps in affordable housing, job opportunities, and education, there are gaps between those who have access to technology and those who don't.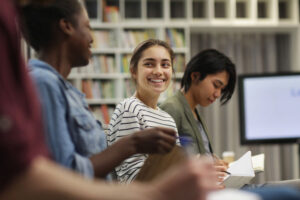 As of 2018, 85% of American households have a broadband internet connection, according to a report conducted by the U.S. Census Bureau. The study also found that the more educated and well-paid a household is, the more likely it is to have internet.
It's troubling to think that the roughly 15% of American households without internet access can't connect with the world in the same way the rest of society does. At a library, though, everyone can access online resources and learn how to use them.
Immigrant families can take online ESL classes through a library's internet connection. Students from chaotic homes can research in peace. The homeless population can rest, search for jobs, and find life-saving resources.
Without a physical public library to turn to, vulnerable populations would be left without a resource that's transformed from a modern convenience into a basic need.
But just providing internet access isn't the only answer to why libraries are important to marginalized communities. In a national survey, the American Library Association found that more than 88% of public libraries offer formal or informal technology literacy classes. At a library, digital equity starts with internet access and continues with education.
Communities Come Together at Libraries
It's rare to find an event that everyone in a community agrees is both fun and beneficial to the community's needs. However, library calendars are full of programs that directly serve their neighborhoods.
Plastered on the walls, shelves, and windows of a public library, patrons will see flyers for:
Job fairs
Health programs
Educational workshops from local professionals and artisans
Historical exhibitions
Farmer's markets
Reading clubs for all ages
Public meetings about important local issues
There are no tickets to buy and no sales pitches to endure. The stakeholders are only local residents and libraries themselves. One of the main reasons why libraries are important today is because of this unrivaled transparency and direct community service.
Take, for instance, a job fair. Nearby residents find new job opportunities. Local business owners find employees invested in their communities. Volunteers and library staff meet a varied cross-section of people and build bonds with community leaders that may lead to future collaborations.
At a public library event, everyone can walk away with a renewed sense of pride about their community.
School Libraries Promote Information Literacy
Traditionally, school librarians are wells of information for students. They direct students toward useful information and teach invaluable lessons about researching, citing, and integrating various forms of media into essays and projects. In the digital age, though, librarians teach yet another vital skill: information literacy.
As a practice that's becoming increasingly important in our technological moment, information literacy can be best understood as the ability to identify and rely on credible, verifiable information. Because information is increasing exponentially every day, digital and information literacies are continuing to grow in significance both in and out of learning contexts.
Put differently, the ability for anyone to publish information on the internet has made finding reputable sources online an overwhelming yet essential task for students. This uniquely modern issue highlights why libraries are important to students and schools at every level of education. It's no longer enough to find statistics, newspaper articles, and other forms of information. Each resource must be vetted thoroughly and investigated.
In the vast, choppy sea of modern media and information, students can turn to school librarians to learn vital information literacy principles.
To empower students with the ability to craft arguments based on science-backed research, professional library scientists teach classes about critical thinking and investigative research practices. As a testament to why libraries are important to information literacy, such classes are becoming mandatory parts of school curriculum in different parts of the country.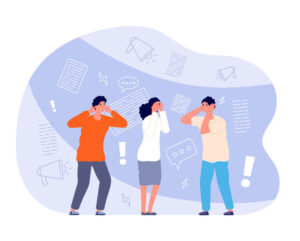 In 2021, Illinois became the first state to mandate information literacy classes for all high school students. Through cooperation between the Illinois Library Association, the Association of Illinois School Library Educators, and state lawmakers, schools and libraries now have the resources needed to fight misinformation.
As other states introduce legislation about media literacy, one thing becomes clear: school librarians are the keys to making it happen.
In regards to a similar bill in New Jersey, Tricina Strong-Beebe, advocacy chair of the New Jersey Association of School Librarians, told Politico, "We are non-biased educators that search and seek for truth and knowledge and … we're at the forefront of this age of disinformation and misinformation."
With this poignant declaration, Strong-Beebe paints a vivid picture of the role school libraries will hopefully play in the future of education.
Are Libraries Dying? A Look Into Federal Funding
Any discussion of libraries, public or private, raises two inevitable questions: are libraries obsolete and will libraries exist in the future? While there are almost 117,000 libraries of all kinds open in the United States today, federal funding for them in 2022 has stagnated — a disheartening sign for their futures.
In 2022, the Library Services and Technology Act, the sole source of federal funding for libraries in America, was allotted $197.4 million, an amount roughly equal to the previous year. The Innovative Approaches to Literacy program, a federal fund dispersed to the country's school libraries, received $29 million, a small increase of $1 million compared to 2021.
To American Library Association (ALA) president Patty Wong, such modest budgets aren't supportive of the expanding roles librarians have taken in the wake of the COVID-19 pandemic.
"Over the past two years libraries in every context—school, public, academic and others—have filled in gaps that suddenly came into focus, such as access to broadband, digital technology and specialized services," she said in a press release published by the ALA. "Now is not the time to pull back federal funding for libraries and the dedicated library workers who face, eye to eye, the most pressing needs of Americans from all walks of life."
However, $35 million of federal funds have been earmarked for renovation projects and an additional $2 million has been allotted for an information literacy taskforce. Though that shows at least some level of government recognition about why libraries are important, the future of libraries depends on receiving more funds for such projects.
It may be alarmist to say that libraries are in jeopardy, but it's undeniable that their limitations will be exposed by inadequate funding.
Library Science Professionals: The Key to Every Library's Future
The impact of libraries on communities and students isn't measured by how many books are on the shelves or the number of computers there are in the media room. It's measured by how well librarians and library science experts coordinate with each other, other professionals, and the people they serve.
A web service librarian works with school faculty to create a website full of guides and resources students can use every day to become productive, informed adults.
Library managers coordinate with community leaders to host activities and events the surrounding community needs and wants.
Web archivists team up with historians to digitize fragile historical documents so future generations can learn from the past and gain nuanced perspectives on today's world.
From patron-facing librarian roles to technical information specialist positions, anyone with an interest in the preservation of truth, history, and research can find a suitable career in library science. To secure libraries' places in society's future and cement why libraries are important to all levels of society, the industry needs well-rounded professionals.
Start your own career in this socially and historically important field by researching a handful of some of the country's best online library science Master's programs.