How To Become a Librarian
When people think of librarians, the word "dynamic" isn't usually the first thing that comes to mind. They think of reserved yet friendly intellectuals that stock shelves, read, and collect the occasional late fee. In reality, though, librarians are architects of vast networks of physical and digital information.
<!- mfunc feat_school ->
Featured Programs:
Sponsored School(s)
<!- /mfunc feat_school ->
Librarians are skilled teachers, adept researchers, and cunning curators. Above all else, they're advocates for their communities' educational needs.
A librarian's career often starts with an education in information science, resource curation, and community leadership. Here's how today's enthusiastic students can steep themselves in those principles and become tomorrow's library luminaries.
---
Five Steps To Become a Librarian
What Are the Requirements To Be a Librarian?
An Overview of Library Science Degree Programs
Three Specializations Offered by Library Science Degree Programs
How Long Does It Take To Become a Librarian?
How Much Does It Cost To Become a Librarian?
Earning Potential and Job Outlook for Librarians
Explore More About How To Become a Librarian
---
Five Steps To Become a Librarian
Because librarians fill such diverse roles, there are a number of ways to become one. Before delving into the intricacies of becoming a librarian, though, it's important to have a general understanding of the process.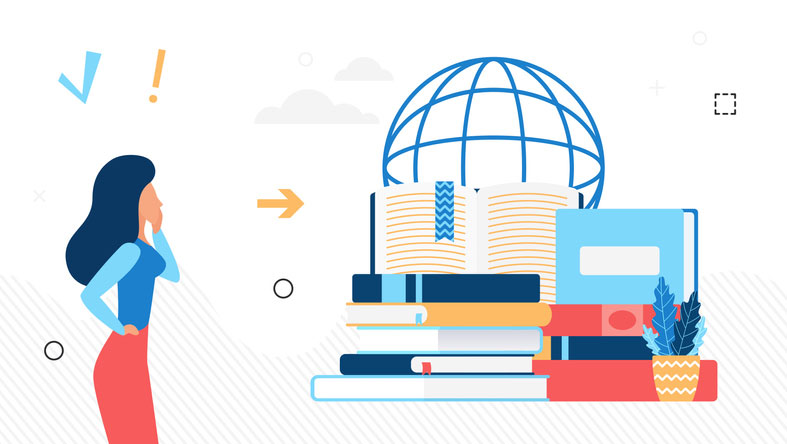 Step 1: Get a Bachelor's Degree
Many future librarians get bachelor's degrees in communications, English, or technology. While there are a few library science bachelor's degree programs available, they aren't common or necessary to a librarian's career.
Step 2: Find a Niche
Potential librarians may want to research the role librarians play in different fields before continuing their studies. For instance, students interested in medicine should look into how librarians manage medical libraries. More tech-savvy individuals may be interested in how librarians fill technological equity gaps in schools and rural communities.
Step 3: Enroll in a Master's of Library and Information Science Program
After completing an undergraduate program, students who want to become library administrators may want to consider applying to a Master's of Library and Information Science program. Many librarian jobs require a Master's, though not all public librarian jobs do.
Step 4: Find Entry-level Work or an Internship in the Field
Master's programs frequently offer internships that allow students to work alongside reference librarians, law librarians, teacher librarians, and almost any other kind of library professional.
Academic and public libraries sometimes offer librarian assistant or clerk jobs that don't require Master's degrees. In this role, a person helps the head librarian keep resources organized, serve patrons, and coordinate events.
Similarly, public libraries are full of volunteer opportunities that allow students of almost any age to help with youth literacy programs and public outreach projects.
Step 5: Look for a High-level Librarian Position
With a strong working and educational background in librarianship, one may find an enriching career in public, academic, and industry-specific libraries.
Librarians aren't limited to job descriptions that use the term librarian. People with an information-centered education may also become curators at historical archives, media specialists in schools, or catalogers for literary and information databases.
What Are the Requirements To Be a Librarian?
Not everyone who works in a library is a librarian, so what actually makes someone suitable for the role? The answer lies in the educational requirements many librarians must meet.
Common educational requirements and certifications needed to become a librarian include:
What education is needed to become a librarian may change depending on the type of library and where the library actually is. For instance, many school librarians need to have a teaching license while public librarians don't.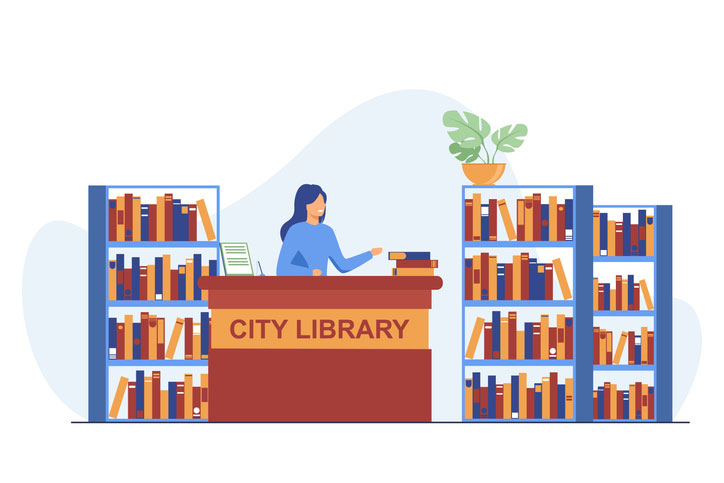 As far as public librarian qualifications go, each state has its own standards. The EveryLibrary Institute, a non-profit organization focused on garnering voter support for federal library funding, says Idaho librarians don't need any state certification but librarians in Kentucky do. In Maine, librarians in small towns only need to have a bachelor's degree. This is largely so public libraries can fill librarian roles in isolated rural areas.
An Overview of Library Science Degree Programs
Though not all librarian positions require it, a Master's of Library and Information Science, or MLIS, is a flexible degree for any prospective librarian to pursue.
Through an ALA-accredited Master's program, future librarians can learn the wide range of skills needed to run almost any kind of library.
Each library science degree program looks a little different, but they generally focus on:
Curating, cataloging, and preserving digital and physical media.
Managing archives.
Using information science techniques to run a library as a media center.
Developing a library's catalog.
Connecting library patrons to resources they need.
Conducting research using scientifically-sound methods.
Most Master's library science degree programs require applicants to hold a bachelor's degree, maintain a certain GPA, and submit a letter of recommendation with their applications. In addition, many programs require students to take the GRE General Test or GMAT exam.
Three Specializations Offered by Library Science Degree Programs
Many library science programs offer students the chance to have a specialization or area of focus. For people with a clear career path in mind, these specializations add an extra layer of instruction onto an already robust library science education.
School Librarian Specialization
Today, many librarians are also teachers. Through a teacher librarian Master's program, students learn how to teach topics such as information literacy, research methodology, and critical thinking.
Teacher librarians also learn how to assess student engagement, formulate creative lesson plans, and integrate different types of media into instruction.
Law Librarianship Specialization
Laws constantly change. One of the primary jobs of a law librarian is to keep legal information up-to-date and accessible to law professionals of every kind.
Law librarianship Master's programs teach students how to navigate the sometimes tangled world of law information, contextualize different laws, and apply data to specific legal cases. According to the American Association of Law Libraries, these skills allow law librarians to find careers in universities, government institutions, and private legal practices.
Health Science Librarian Specialization
At every level of healthcare, research and information is vital. Clinical trial administrators need comprehensive reviews of all previous trials before starting their own research. Doctors need to stay on top of new, novel medication uses. Patients need science-backed information to become advocates for their own health.
Health science librarians conduct the behind-the-scenes work needed to keep quality medical information at the forefront. Through an MLIS in Health Informatics program, students learn how to research, synthesize, and present complicated medical data to everyone from experienced surgeons to curious patients.
How Long Does It Take To Become a Librarian?
Like any other career that involves higher learning, a librarian's education is a time investment. From the start of one's undergraduate studies to the end of a Master's program, the whole process often takes five to six years.
This is based on the American Library Association's assertion that most library science Master's programs can be completed in one to two years on top of the four years needed to complete most undergraduate programs.
How Much Does It Cost To Become a Librarian?
For many people, the bulk of the costs involved with learning about librarianship stem from undergraduate and Master's program tuition costs.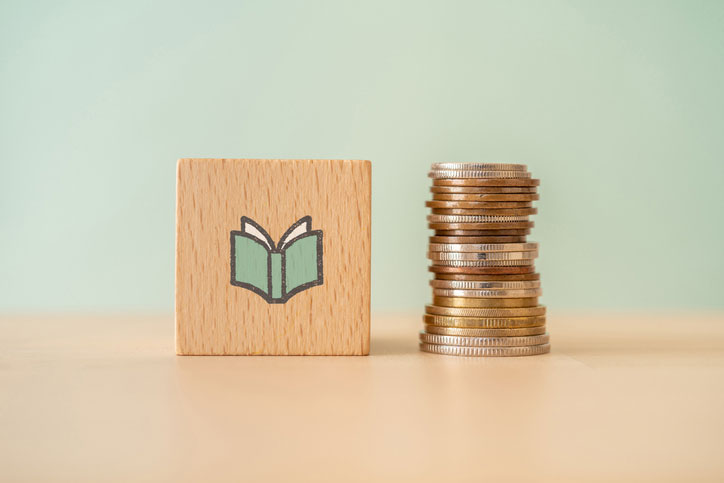 Experts put the average cost of a Master's program at $66,340, but that number fluctuates depending on if a person takes courses in-state, out-of-state, online, or at public or private institutions. There are a wealth of ALA-accredited library science Master's programs that cost less than that average.
For example, North Carolina Central University's online Master's in library science degree program costs in-state students roughly $10,000. Out-of-state tuition for this program runs about $33,000. At the other end of the spectrum, the expected cost of an online Master's in MLIS degree from USC's Marshall School of Business is about $80,000.
In between these two programs lie a number of other library science Master's programs suited to future librarians living in other states, with different budgets, and with different career plans.
Earning Potential and Job Outlook for Librarians
A librarian's career is focused on bolstering one of society's most sacred endeavors: the pursuit of knowledge. Because of that, library professionals often enjoy excellent yearly incomes and job stability.
The Bureau of Labor Statistics (BLS) reports that in 2021, librarians earned a median yearly salary of $61,190. Over the next decade, the BLS foresees the field growing by 9%. Through 2030, there are expected to be 15,200 librarian job openings available each year.
Explore More About How To Become a Librarian
Librarians' roles are expanding and career opportunities for them are multiplying. As the world becomes more saturated with information, more trained professionals will increasingly be needed to curate and manage it. There's never been a better time to pursue a Master's in Library and Information Science.
To find out more about how to become a librarian and the different types of library science degrees available today, read about some of the nation's top online ALA-accredited MLIS degre programs.