8 Different Types of Librarians With a Master's in Library Science
Librarians can work in a wide range of public and private institutions. And everywhere they work, they make a huge impact. In public and school libraries, they turn curious patrons into disciplined scholars empowered by a selection of free resources. In medical libraries, they do research that may very well shape the next groundbreaking advancement in treatment. And at government archives, they preserve mementos of bygone eras rich in important lessons — lessons necessary to creating a more equitable, more informed world.
<!- mfunc feat_school ->
Featured Programs:
Sponsored School(s)
<!- /mfunc feat_school ->
Those are only a few of the places today's librarians call home. With a strong background in library science, prospective librarians may look forward to careers abundant in personal and professional growth. Those careers start with learning the basics: where different kinds of librarians work, what they do, and the potential benefits of each career path.
By Sam Medley
---
An Overview of the Four Types of Libraries
8 Types of Librarians With Master's Degrees in Library Science
Explore How to Start A Career As a Librarian
8 Types of Librarians (Infographic)
---
How Much Do Librarians Make?
Libraries get their funding from a variety of sources: federal and local taxes, donations, endowment funds, and income in the case of private special libraries. As a consequence, the average librarian salary varies greatly depending on which industry a librarian chooses to work in.
In general, though, the Bureau of Labor Statistics reports that librarians with master's degrees earn a median yearly salary of $61,190 with the highest 10% typically earning more than $97,870. Narrowing that down to a more specific range involves examining the different kinds of libraries and the different types of librarian jobs.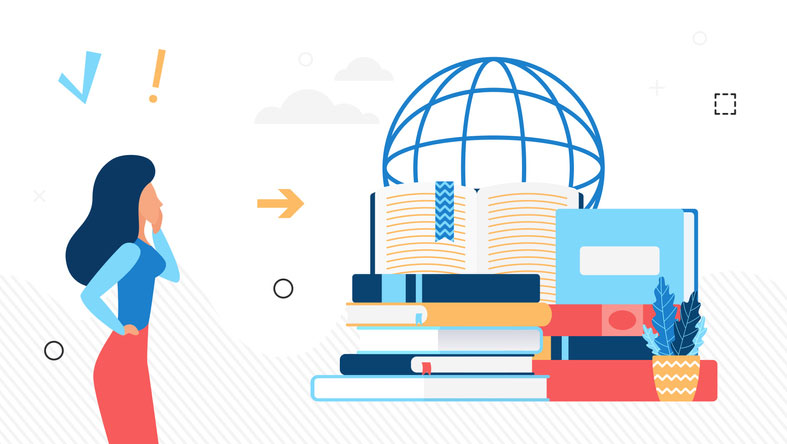 An Overview of the Four Types of Libraries
To fully understand what roles different librarian specialties have in the world's economic and academic institutions, one must become acquainted with the variety of libraries open today.
Each one serves different populations and holds unique resources within its walls.
According to the American Library Association (ALA), there are about 117,000 libraries in the US. They generally fall into four main categories:
Public libraries. Along with housing vast stores of educational and entertaining literature, today's public libraries are town halls, technological hubs, public classrooms, and lifelines for people with little or no access to resources much of the population takes for granted. Patrons can visit local libraries to learn about new technologies and computer-related job skills they might otherwise be barricaded from.
School libraries. School libraries are attached to elementary, middle, and high schools. Also called school media centers, school libraries allow students to check out resources directly related to their studies, conduct online research, and attend classes focused on media literacy and information technology.
Academic libraries. Though school and academic libraries sound like synonyms, the term academic library refers to libraries attached to universities and colleges. Along with serving students, academic libraries also serve professors and other faculty by having comprehensive digital and physical collections focused on specific fields of study. This way, already well-informed experts can conduct their own research to be published in text books and academic journals.
Special libraries. Special libraries have collections focused on one specific subject. They can be found serving government institutions, private businesses, and universities with doctorate programs. Because of that, the people who visit and work in special libraries are typically industry professionals or advanced students in their fields of study. Some of the most common types of special libraries include film, newspaper, and historical archives and legal and medical libraries.
Consider the different set of skills needed to work in an urban public library versus a legal library connected to a law school. In a city, it's often helpful for library staff to be bilingual, well aware of the community's needs, and able to explain topics in a variety of ways to help both children and adults learn about the library's resources. Law librarians, however, might serve their patrons better if they approach topics in a more academically rigorous fashion and have experience with the ins-and-outs of the legal system.
Each type of library must be staffed by professionals with skills tailored to serving specific populations and maintaining different types of resources.
8 Types of Librarians With Master's Degrees in Library Science
In essence, all types of librarians are managers. They manage both people and a library's resources. This often requires a strong understanding of research principles, digital and physical resource management, and how to best serve their patrons.
Broadly speaking, all types of librarians have seven key responsibilities:
Buying books from distributors and publishers then categorizing them in a helpful way for library patrons
Hiring clerks and librarian's assistants to coordinate patron services and resource organization
Creating and maintaining a budget for buying books, hiring staff, and building maintenance
Overseeing and curating digital resources such as ebooks, online catalogs, and reference websites for patrons
Helping patrons find resources and carry out their own research
Coordinating with other organizations and education professionals to host events like storytime, literacy classes, health workshops, and in the case of academic or special libraries, academic discussions and seminars.
The exact nature of a librarian's duties change with the type of librarian a person is. Though some types of librarians might need education in other fields, a Master's degree in library science prepares every type of librarian to carry out these duties with meticulous care in an array of contexts.
Public Librarian
Public librarians are, at their core, educational advocates for their local communities. Along with buying books that cover a wide range of topics, they curate websites full of ebooks, online archives, and other resources that enable everyone to educate themselves using publicly available computers in the library itself.
But public librarians don't just provide resources. They teach people of all ages, cultures, and socio-economic backgrounds how to use them. To do this, they work with local businesses and organizations to host multilingual literacy programs, assist patrons with research on a one-on-one basis, and even deliver instructional classes themselves.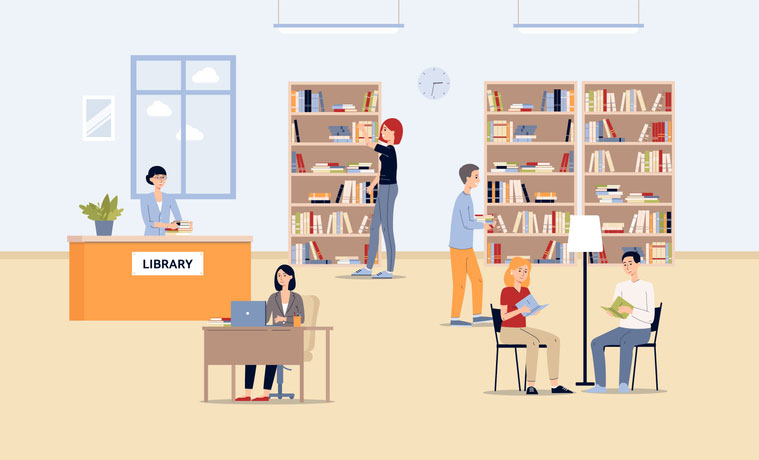 While public librarians often need Master's degrees in library science, other requirements are outlined by state and local governments. Some of the most common requirements include state librarian certification and yearly continuing education credits.
The average public librarian salary varies based on the state the library is in according to figures calculated by ZipRecruiter. In Georgia, the average public librarian salary is $41,806 while public librarians in Tennessee often earn around $61,853 annually.
School Librarian
School librarians have many of the same responsibilities public librarians do, but they serve their schools' students, teachers, and administrators instead of the general public.
For instance, students working on research papers turn to school librarians to help them find, use, and cite sources. When teachers craft lessons incorporating online resources, videos, music, and books other than textbooks, school librarians can intervene and help source those materials. To get students excited about literature and learning, they may also run events and find guest speakers that breathe life into otherwise dry subjects.
Because school librarians often teach classes on technology literacy, information literacy, and research techniques, schools frequently require them to hold teaching degrees and/or licenses.
Nationally, school librarians earn an annual median salary of about $50,610 as noted by payscale.com. At the low end, they earn closer to $29,000 while the top 10% earn about $73,000 per year. This large variance is most likely due to how many kinds of school libraries there are. Some are in elementary schools and others are in high schools. Likewise, some school libraries are connected to public schools while others are affiliated with private schools.
Library Media Specialist
There is a lot of crossover between what school librarians and library media specialists do. In fact, the terms are sometimes used interchangeably. When they are used to describe different roles, though, media specialists typically focus on the technical side of sharing multimedia resources between students, faculty, and parents.
When teachers want to incorporate online learning, video, or audio components into lessons, library media specialists ensure that all software and hardware in the facility works. Importantly, they also acquire the proper licenses to use those resources. They may also maintain the school or library's website, organize continuing education courses for staff, and keep library technology updated.
The job title is typically used in reference to K-12 school library staff. Like school librarians, media specialists may also teach lessons about information technology and literacy. Schools often require library media specialists to have a Master's in library science, some experience in IT, and a teaching license or degree.
Salary.com lists the salary range for library media specialists as $42,162 to $54,676. Like school librarians' salaries, media specialists' salaries depend on what kind of school they work for, where the school is located, and what level of education the librarian has.
Academic Librarian
Academic librarians manage college and university libraries. They serve an institution's staff and students by curating archives and assisting with research and event planning. In addition, they often participate in public relations initiatives focused on getting funding from donors and alumni.
Depending on a college or universities' degree programs, academic librarians may require advanced degrees in specific fields of study along with a Master's in library science, though that isn't always the case. This way, academic librarians can help students find highly technical resources in their given fields.
Academic librarians make on average $57,277 per year according to ZipRecruiter. The top earners in the field make around $114,500. Because some hold multiple degrees and have worked in their fields for years, people in this role enjoy potential career opportunities unique to working in a university library. Like professors, academic librarians can attain tenured status and can eventually compete for administrative positions across the college or university.
Special Librarian
Within every industry imaginable, from marketing to animal husbandry, there are organizations and businesses that not only serve customers but act as resources for industry professionals. Special librarians fill those narrowly-focused archives with historical and contemporary resources that fuel innovation and preserve information. Sometimes, they conduct research on behalf of their company or organization.
Some special librarians work in private libraries located in movie studios, newspaper offices, and law firms. Others work in more public-facing domains like local history museums and zoos. Whenever new studies or publications become available to those institutions, special librarians catalog them for historical, research, and industry purposes.
Along with a Master's in library science, special librarians frequently hold advanced degrees and/or have had careers in their given fields.
Due to how many private, public, and government institutions employ special librarians, pinning down an exact salary range is difficult. However, career advice firm Zippia reports that special librarians make a median yearly salary of $51,000. People who work in private, highly-specialized libraries may make more due to their in-depth knowledge of their chosen field.
Medical Librarian
A medical librarian is a type of special or academic librarian that works for medical schools, hospitals, private medical practices, public health departments, or pharmaceutical companies. They often find information and present it to healthcare professionals, sometimes when they're in the middle of a complicated procedure. In this capacity, medical librarians assist those in the field by writing in-depth scholarly articles and drafting consumer-oriented medical publications. Here, medical librarians build the framework that patient care plans and innovative medical techniques are built upon.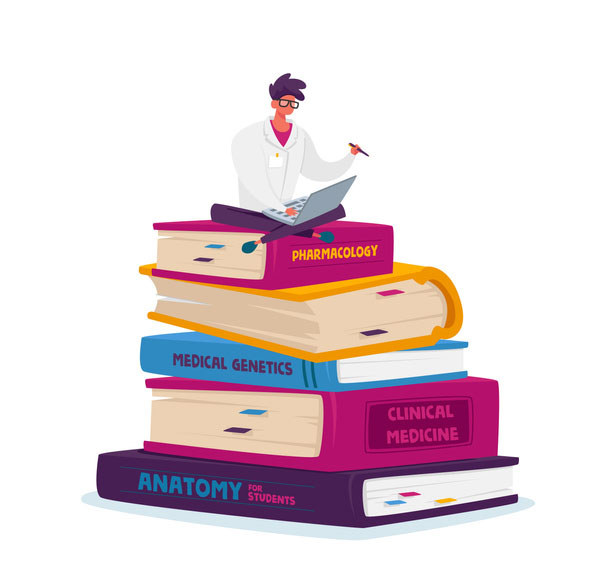 While not all medical librarian positions require a degree in medicine, it may be advantageous to have one for senior-level administrative roles. Fortunately, some library science degree programs offer a specialization in health informatics, a subfield dedicated to the curation, analysis, and communication of medical information.
On average, medical librarians make about $51,329 per year. While ZipRecruiter notes that the top medical librarians make up to $94,000, most professionals in this industry make anywhere between $27,000 and $66,500.
Archivist
While most types of librarians focus on both patron services and resource management, archivists concentrate on the procurement, appraisal, and preservation of documents or other materials. They are systematic in their approaches to organization and scientific in the conservation of rare and often brittle historical artifacts.
This makes them key players in the management of museums, art galleries, large multimedia libraries, government institutions, and specialized private collections. In some of these institutions, archivists help patrons and aid in organizing public exhibitions. However, many archivists work in the background while reference librarians and tour guides handle visitors' needs.
To hold an archivist position, one must typically have a Master's in library science and sometimes an advanced degree in a humanities-focused field like history or anthropology. In archives that service highly-educated professionals (medical archives or specialized university archives, for example), a PhD in one's area of expertise is often needed to hold a high-level position.
The Bureau of Labor Statistics reports that archivists make a mean yearly salary of $61,880. However, this is largely dependent on the industry. For instance, archivists working for the federal government earn a mean annual income of $95,500 while radio and television archivists typically make about $75,340 per year.
Explore How to Start A Career As a Librarian
From the rural entrepreneur who needs to learn new tech skills to the cancer survivor who beat insurmountable odds because of revolutionary medical research, librarians play a vital role in just about everyone's lives. They maintain the infrastructure upon which society progresses. More than ever, the world needs professionals who aren't just knowledgeable but well prepared to share knowledge and acquire more.
To find out more about library science degree programs that could help you begin a career in this impactful industry, research a handful of the nation's most varied library science Master's degree programs today.