MLIS Library Science Degree Salary Outlook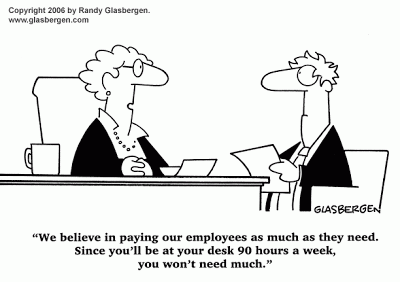 What can you do with a Master's of Library Science?
By earning your master's degree in library science at a top program, you will be well prepared to work in many types of libraries, from regular public libraries to speciality and university libraries. You will have the advanced information and research skills that you need to help people find important information, and to keep archives well organized.
Most advanced librarian jobs require you to have a master's degree. Therefore, it is logical to earn your master's degree so that you can move into the most challenging and exciting positions with the highest salary potential.
But what sort of salary will you be eligible for with your master's degree?
Library Science Salaries
How much you can earn with a library science degree will depend upon what type of library in which you work, as well as your exact job title. With your master's degree, you will be well qualified for many jobs as a librarian – from a regular library manager to perhaps being the director of a university or medical library. These positions would of course command a higher salary.
According to Payscale.com, some of the typical librarian jobs that you can obtain include these, with the following median salary ranges:
Librarian: $39,799 – $50,868

Head Librarian: $31,498-$82,098

Library Director: $48,000 – $99,526

Reference Librarian: $39,659 – $55,008

Medical Librarian: $34,286 – $55,631

Archivist: $45,000-$80,000

Curator: $42,000-$86,000

Librarian, Special Library: $35,608 – $63,871
Indeed.com reports that the average salary for library scientists nationally is $60,000.
The Bureau of Labor Statistics states that librarians in general earn a median salary of $54,000. The top 10%, almost always with a master's degree or higher, earned more than $84,000 per year.
As of 2011, about 40% of librarians in the US worked for elementary and secondary schools. There they earned a median salary of $59,000. About 25% of librarians worked for local governments and earned $51,000.
Librarians who worked at universities and professional schools earned a median of $61,000 per year. Note that librarians who work for the federal government earn the highest salaries – $80,100 per year.
The lowest-paying library jobs generally are ones in the local government, with professionals earning $49,700 per year.
Another good way to supplement your librarian salary is to return to school to earn a master's in education so that you can teach. Then, you can work as a librarian, and also teach in high school or even at a community college for extra income.You also can consider earning a doctoral degree in the field, which will allow you to earn a top position in many library systems.
Keep in mind that many professionals who work in a library may need to work in the evenings and on weekends. You may have a similar schedule to teachers, and could have summers off. This would allow you to pick up other work if you so choose. People who work in special libraries may have a more regular work schedule that adheres to the 40 hour work week, so picking up work for extra money could be more difficult.
Other Factors on Library Science Salaries
Earning your master's degree in library science is one effective way to boost your earnings. But there are other things you can do, as well. For instance, consider moving to a city with the highest salaries and a reasonable cost of living.
For example, remember that some employers are going to pay higher salaries than others. You are going to always earn more money if you are a librarian for a private university or a specialty library, compared to working for a public library system or a community college.
At some libraries, you also can lead important committees which can lead to a higher salary.
Note that there are other job possibilities for professionals with a master's of library scientist. Some of the careers that you can embark upon with this master's degree that are not related to working in a library, including:
Creative Project Manager: Manage many types of creative projects, such as for websites, databases, even construction projects.

Director of Community Service: Work for a nonprofit organization or government organization and provide organization and direction to important community outreach programs, such as food and heating assistance.

Web Analytics Manager: Use your data skills to analyze web traffic for websites and recommend strategies to improve traffic and sales.

Information Resources Specialist: Work as an electronic or paper based information resource provider for a library, company or museum.

Technical Information Specialist: Similar to the above, you can provide technical and information services to people at either a government organization or a business.

Documentation Specialist: Keep electronic and paper based documents organized for easy search.

GIS (Geographic Information System) Map Specialist: Create and organize various types of electronic maps, which can be for a government organization, business, geological society or many other types of organizations.

Archival Consultant: Work on a variety of special museum or library collections of data and information, providing better organization. Also help people find the information they need.
Some of the other job possibilities with a master's degree in library science include:
Supervisory librarian at a state or national library: You would work in a highly distinguished library and would supervise daily activities of a large staff. It is important to know how to access information and to be good at setting up exhibits to put them in the best light possible.

Business librarian at a business university: Need to work with the needs of business students as they study and conduct research.

Data management services librarian at university library: Manage data lifecycle that has been obtained via many years of research and projects.

Digital humanities librarian: Oversee all digital arts and humanities for a whole college library.
One of the hottest career field for professionals with a library science master's degree is that of data science. According to Glassdoor.com, the median salary for this field is an impressive $117,000. This is a lot more than many business and data analysts make.
Just be aware that there are many excellent career paths if you have your master's degree in library science, far beyond working in a library.