Some Libraries Start to Get Smarter After Years of Cuts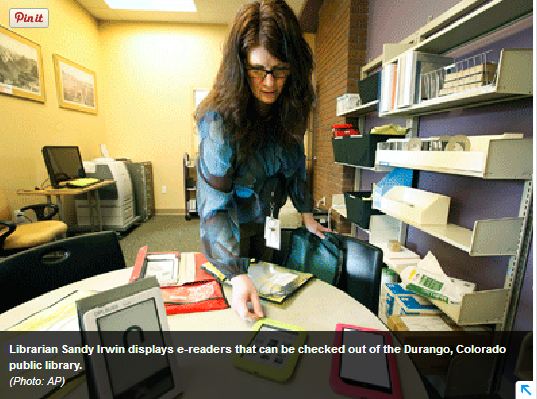 Back in 2012, Louisiana stopped state aid to public libraries, and Mary Lindsey wondered how her library could continue to offer computers.
Lindsey directs the Audubon Regional Library which consists of three branch libraries and a bookmobile that serves more than 30,000 residents about an hour north of Baton Rouge. Those state cuts meant that Audubon Regional Library lost about 10% of its budget each year, or $50,000.
Lindsey drove down to the legislature and told them that the money was desperately needed. But at the budget meeting she attended, she heard many stories of other libraries and state organizations needing more money.
She found that her library had to compete for funds from people with autism, residential care for those who cannot care for themselves, and various other heartrending stories. It turned out that Audubon would have to do without state funds for 20 Internet access computers, three computers for children, 10 computers for staff and also 10 laptops that the library loaned out.
This is not a unique problem to libraries in Louisiana: Funding for public libraries dropped almost 40% from 2001-10. At the same time, local revenue that maintains libraries grew by almost 25% over those 10 years.
At this time, states only give about 7% of libraries' operating revenues and local governments provide about 85%. The federal government gives only .5%.
Some localities have started to pass new taxes to support local libraries. In Seattle, voters decided to approve a $123 million tax that would reopen shuttered branches and restore many services that were slimmed down during the Great Recession.
Since that levy went into place, all library locations in Seattle are open each Sunday, and more than 900 Internet-connected PCs have been brought up to date or replaced. Also, 50,000 new electronic books and electronic audio files were bought.
On the other hand, funding for most public libraries in Kentucky is being held up as tea party activists challenge the state's ability to levy local taxes. Their lawsuit states that jurisdictions were improperly raising taxes for many years because the government needs to requestt permission to raise taxes.
That tea party group argues that it's not that the group opposes libraries: It is simply that the government should go to the voters to raise taxes.
As libraries are finding different ways to raise money, most Americans support local libraries. Most Americans use a library at some time in their lives and more than half of people over 16 have done so in the last 12 months. Many people still highly value the quiet, physical space of a library, even if they are doing things digitally in there, which is more common as people change how they obtain information.
Some libraries are starting to get more funding as the economy improves slowly. Funding from all sources for public libraries in the US was up to $11.4 billion in 2011, from $11.4 billion in 2010.